Chiropractic Care
When your body isn't in alignment, you can feel that something just isn't right. Stress placed on the body can create imbalances, which in turn lead to pain, discomfort and disease. Dr. Rob works to restore the joints of your body to their proper position.
Evaluating Your Needs With Modern Technology
Your master control system, the nervous system, runs all the cells, organs and tissues in the body. Dr. Rob corrects subluxations, which are interferences that prevent the nervous system from working optimally. By addressing these interferences, your nervous system operates at its greatest potential, allowing you to heal and enjoy fantastic health.
Our patients seek Dr. Rob's help for a variety of ailments including back, hip, knee, foot, and neck pain, and headaches. Some of our patients are excited to learn that a properly functioning nervous system can benefit:
Allergies
Bladder function
Digestive problems
Fertility issues
Menstrual problems
Pain and injury
Stomach troubles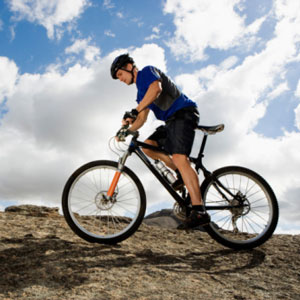 Choosing What's Right for You
When you become a patient at Family Chiropractic Wellness Centre, we understand that you have unique needs that aren't like anyone else's. For that reason, we'll tailor our care to you, getting you out of pain quickly and allowing you to make the decision on whether you'd like to continue care. Patients under wellness care often experience fewer future health problems and prevent the original issue that brought them in from occurring again.
Starting Comfortable, Effective Care
Dr. Rob provides comfortable, instrument-based adjustments. There's no cracking or popping, and you'll feel comfortable with our noninvasive methods. Realizing that not all people seek chiropractic care for pain relief, Dr Rob uses a combination of techniques to better address each individuals needs. Some of these may include one or a combination of:
Activator Methods®
Neuromechanical Impulse Adjusting
Applied Kinesiology
ArthroStim®
Biokinetics
Cox Flexion-Distraction
Cranial Release Technique
CranioBiotic™ Technique
Gonzalez Rehabilitation Technique®
Thompson
Orthotics
Having feet that are in balance allows your health to have a strong foundation. Our 3D scanners from Foot Levelers enable us to understand any asymmetries existing in your feet.
We also use equipment provided by the Orthotic Group which assesses your foot in motion. What this means is that we have the technology to properly assess and address any foot issues which may be contributing to your condition.
Please visit us at our orthotics site to learn more about how your feet can affect your health.
Allergies
Have allergies? Visit our allergy wellness site.
Spinal Decompression
Family Chiropractic Wellness CentreFamily Chiropractic Wellness Centre offers you a modern solution with the KDT 650 Neural-Flex ® Table for spinal decompression. Dr. Rob is certified in the use of this technology, understanding how its comfortable, gentle movements can help restore your spinal function.
We can help enhance the well-being of your entire family. Schedule your appointment today!
---
Chiropractic Care | (519) 736-5353