About Family Chiropractic Wellness Centre
A graduate of Logan University in St. Louis, Missouri, Dr. Robert Neposlan opened Family Chiropractic Wellness Centre in 1997. He first practiced with his brother-in-law, whose influence, in part, led Dr. Rob to change to the chiropractic profession after being in the business world for some time. They practiced together before Dr. Rob took over as the principal practitioner, supporting the health of the residents in Amherstburg and the surrounding community.
Promoting Whole Family Wellness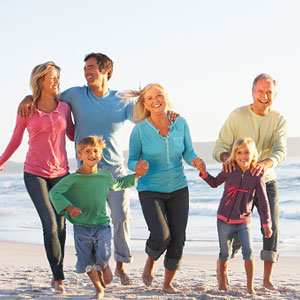 Dr. Rob and the team at Family Chiropractic love our beautiful community with a small-town feel. The practice has an excellent reputation in our area as the place where people of all ages and with numerous conditions can see their health improve.
You may see us initially because you're in pain. We're ready to help you no matter what your problem is, and hope that, along the way, we can talk to you about the many benefits continuing care can have on your life.
Dr. Rob is well-versed in promoting a healthy lifestyle that can take you to the greatest levels of wellness. He's trained with Dr. James Chestnut, founder of the Innate Lifestyle Program. With these principles, Dr. Rob shares how preventing ailments and preserving your health through better lifestyle choices are proven to have a remarkable effect on overall well-being.
You don't have to live with discomfort. Find a better way to live, starting now! Book your time with us today.
---
About Family Chiropractic Wellness Centre | (519) 736-5353